#SparkRacingNews
18-10-2020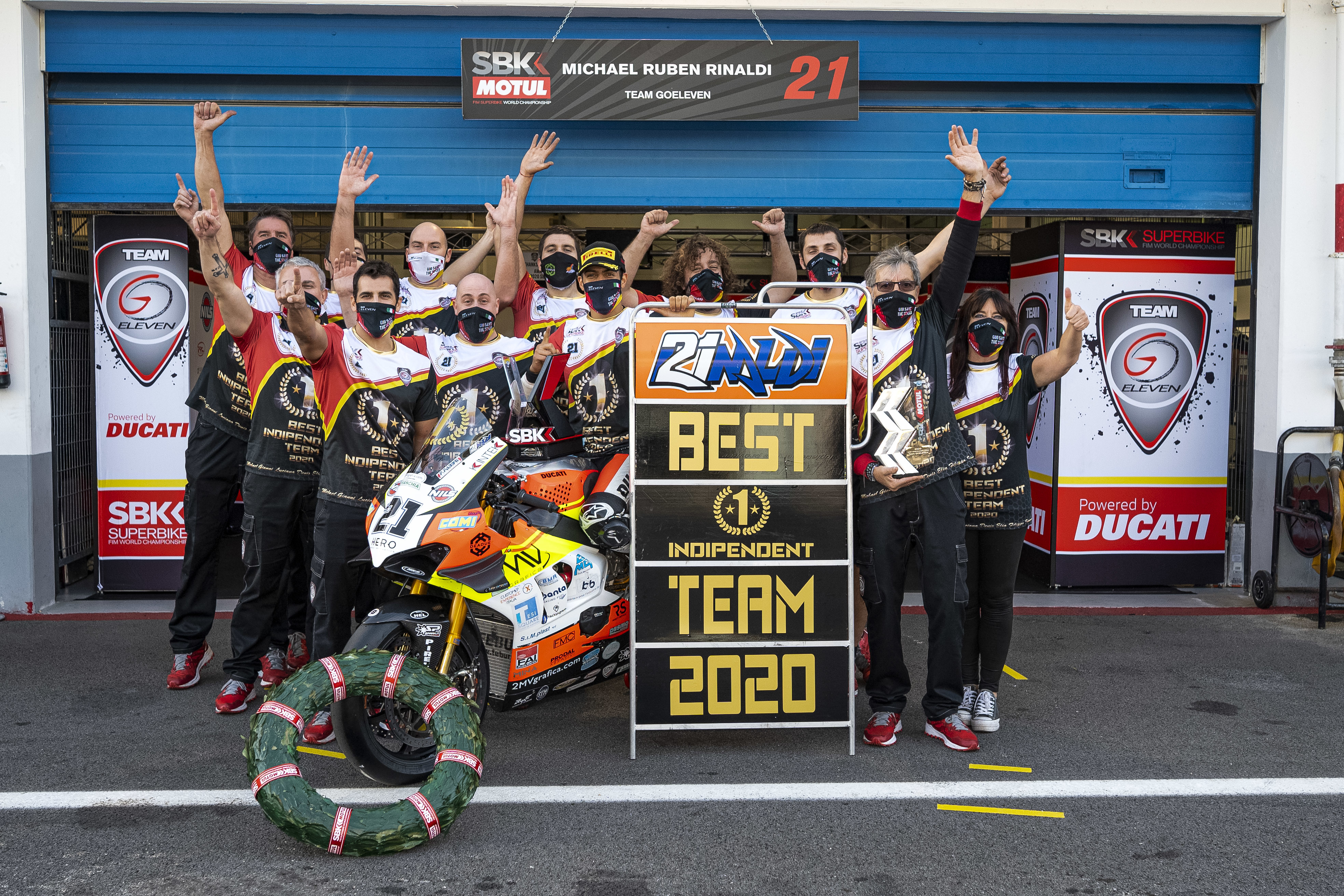 Team Go Eleven and Rinaldi are BEST INDEPENDENT TEAM and BEST INDEPENDENT RIDER of 2020 World Superbike Championship
WSBK, Estoril 17-18/10/2020
An incredible season comes to end for Team Go Eleven. Michael Rinaldi wins the title of 2020 BEST INDEPENDENT RIDER and Go Eleven is 2020 BEST INDEPENDENT TEAM. With a 7th place in Race 1, 9th place in Superpole Race and 6th position in Race 2 in Estoril, with 186 total points Rinaldi is 7th in the overall standings.

Denis Sacchetti (Team Manager):
"It's a really exciting day for us, at the beginning of the season we didn't think we would have conquered so much. We hoped and dreamed of it, but the Best Independent Team and the Best Independent Rider awards, podiums and even winning a Grand Prix are great achievements ... they have been accomplished thanks to the work of every one of us and everything has been enhanced by a great champion such as Michael Ruben Rinaldi! 2020 has our name written in Worldsbk history and will always remain in the heart of everyone of us."